Home
The Florida Society for Respiratory Care (FSRC) will continue to be the leading professional association for Respiratory Care in Florida. The FSRC will encourage and promote professional excellence, advance the science and practice of Respiratory Care, and serves as an advocate for patients, their families, the public, the profession, and the Respiratory Therapist.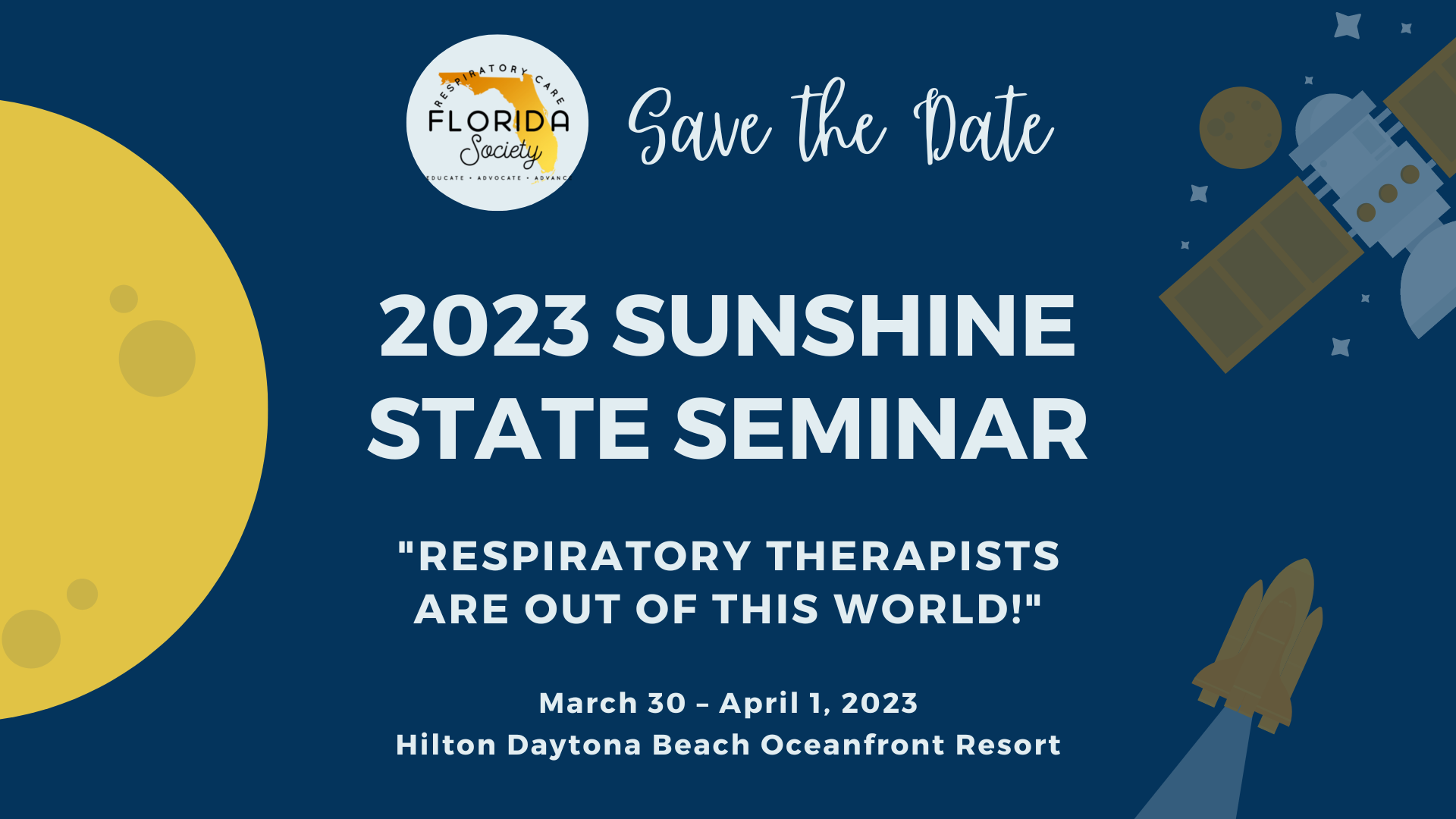 ---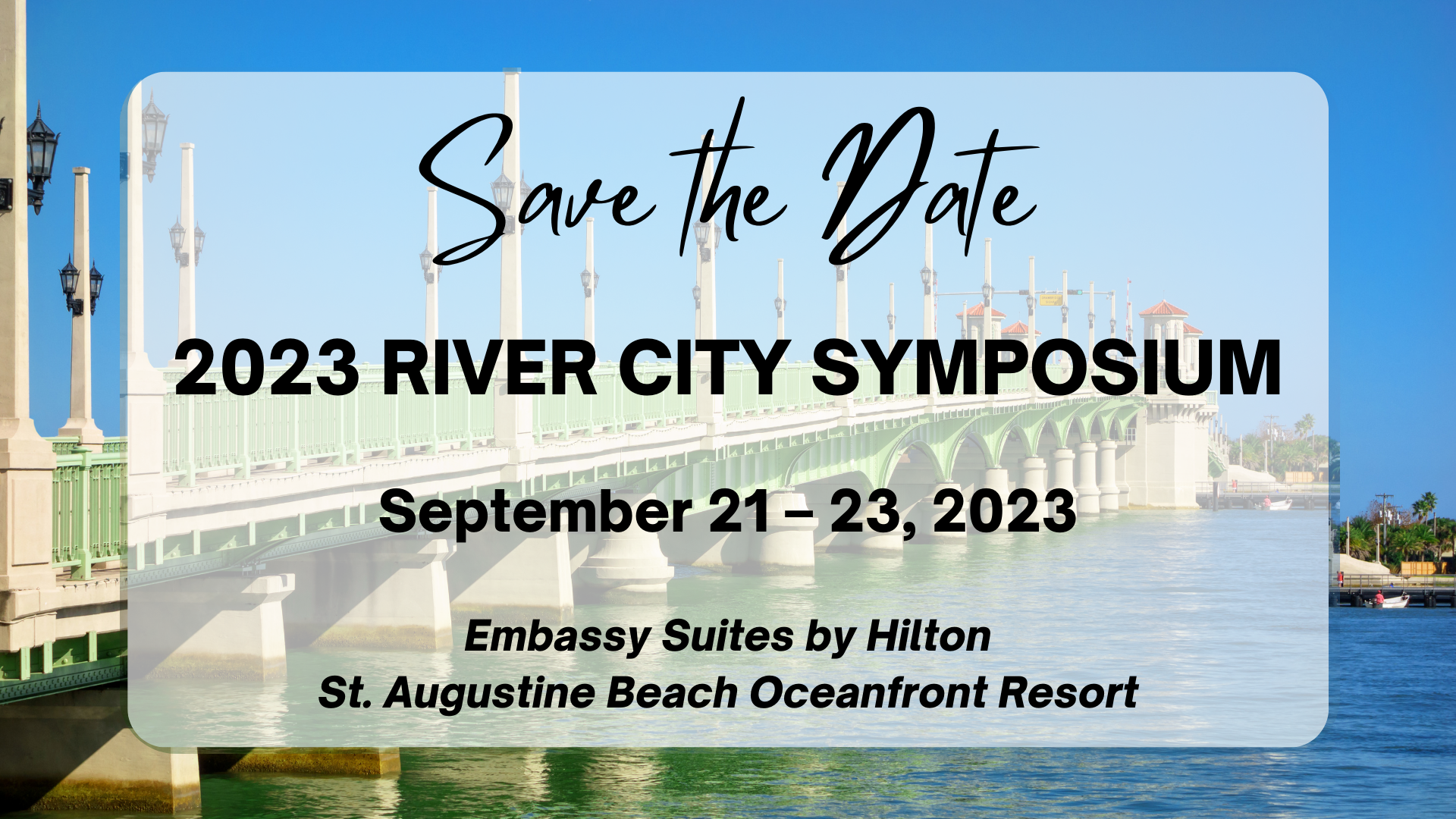 ---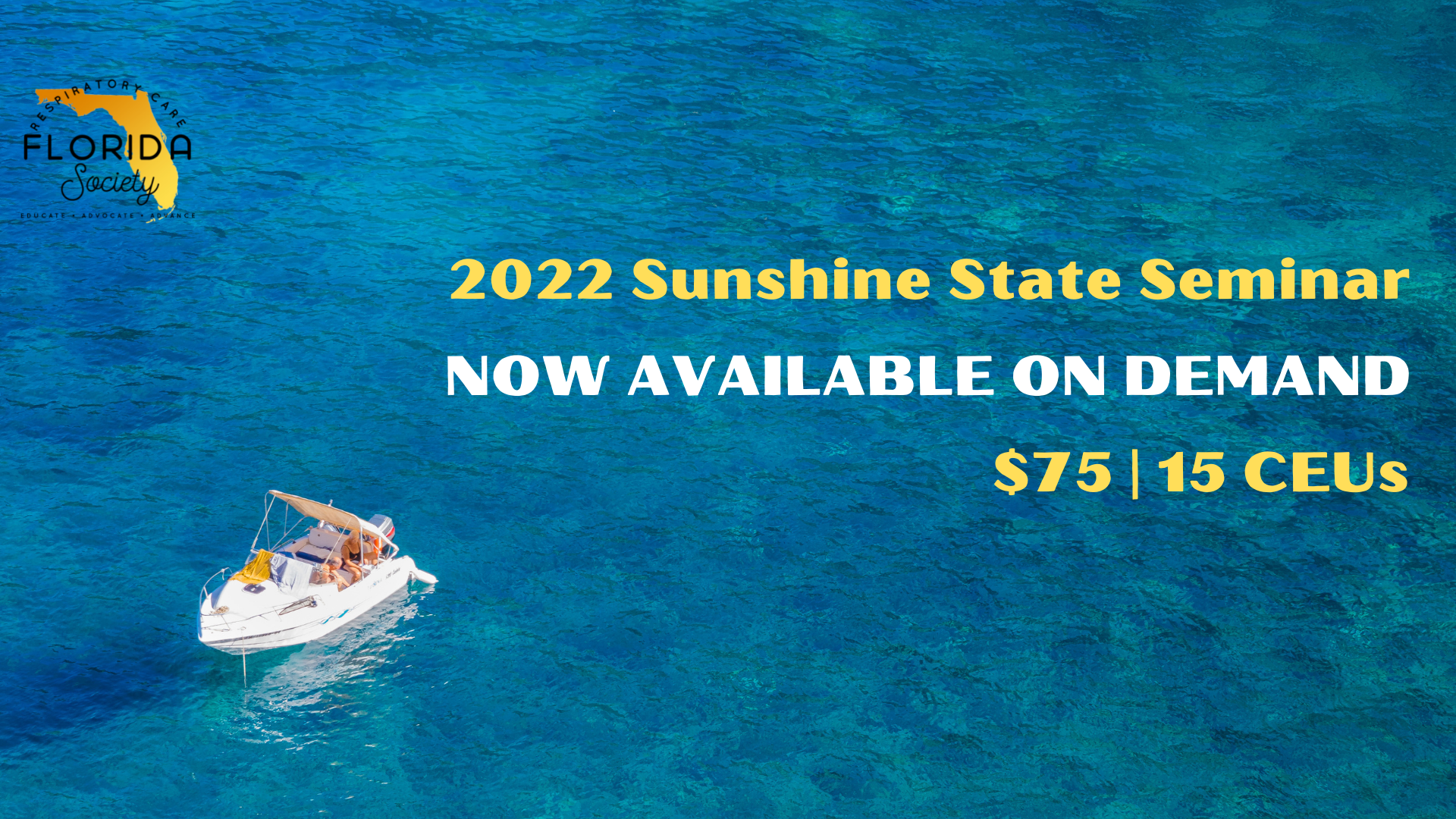 Select educational sessions from the Sunshine State Seminar are now available on demand! The online program offers 15 CEUs for a $75 fee. 
Educational sessions may be viewed for free on our YouTube page; however, to receive CEU credit you must register for program and evaluation access through our website.
CLICK HERE to register for the on-demand program. The access link will be included in your confirmation email.
To see which courses are available on demand, click here.
---

We at FSRC want to celebrate, lift up, and appreciate the respiratory therapists and students who do amazing work in our field each and every day! Do you know someone who you think should be recognized? Click on the link below to nominate a respiratory therapist or student to receive a shoutout on the FSRC website for their contributions to respiratory care.
CLICK HERE to recognize fellow RTs and students for a job well done!
---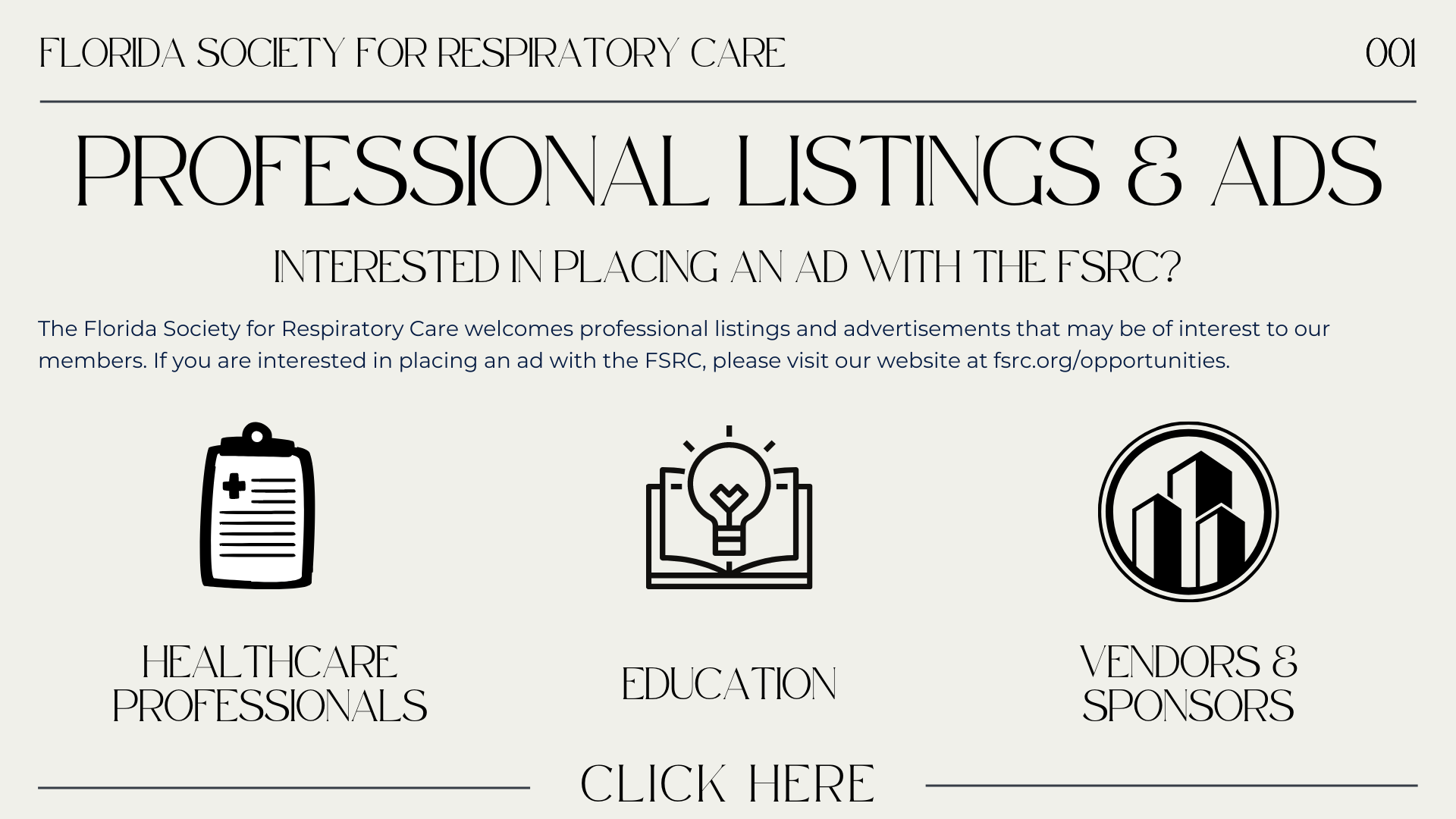 ---
Respiratory Therapists Are On The Frontlines

---
Get Involved 
Contact your Region Director.