Scholarship
Congratulations to our 2022 Dr. Ethel E. Johnson Memorial Scholarship Winners!
Naima Eddabachi, Valencia College
Shaledra Turner, Polk State College
The Florida Society for Respiratory Care is proud to offer the Dr. Ethel E. Johnson Memorial Scholarship in memory of a dedicated Florida Board of Respiratory Care board member and accomplished South Florida educator. The scholarship awards $500 and a free one-year membership to the AARC/FSRC post-graduation to a Respiratory student who has demonstrated commitment to the highest standards of respiratory care and to public health.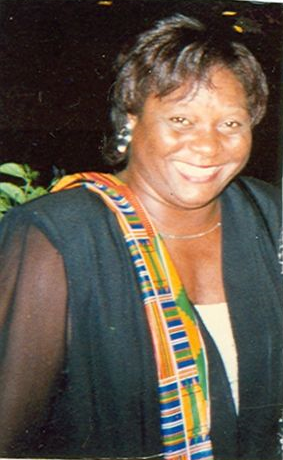 Dr. Ethel E. Johnson
1952-2008
 Scholarship Criteria:  Non-Tobacco User
Student must be entering or be in the last year of an accredited Florida Respiratory program.

Upon receipt of the application, the student must hold a minimum 3.0 out of 4.0, or equivalent, GPA for all required Respiratory program course work.

Student must demonstrate an aptitude for serving those afflicted with lung disease, as well as a commitment to the Respiratory care profession.

Student must submit the completed application form, including all required 

attachments:
 A one to two page professionally written narrative outlining your academic, professional and/or volunteer Respiratory 

experience and career goals, including an explanation of your reason(s) for choosing the Respiratory care profession.

A Letter of recommendation from the Program Director, or clinical faculty member attesting to the candidate's (a) Progress in the Respiratory program, (b) Worthiness of the scholarship award, and (c) Potential for a career in the Respiratory care profession.  Please include phone number, email and mailing address of each author.

Completed signed application form; electronic signature accepted.

Letter from Director of Admissions or Program Director verifying enrollment in an accredited Respiratory program.         

Official transcript verifying a cumulative minimum GPA of 3.0 on a 4.0 scale, or equivalent of respiratory classes. 
About Dr. Ethel E. Johnson
Dr. Ethel E. Johnson
 was appointed by Governor Jeb Bush as a consumer member to The Florida Board of Respiratory Care (BORC) on November 1, 1999. Over the next 7 years, Dr. Johnson was appointed to three consecutive terms on the board and served until she was stricken in mid-2006 with Amyotrophic Lateral Sclerosis (ALS), also known as Lou Gehrig's disease.
During her tenure with the BORC, Dr. Johnson served as the Community Relations Liaison and as a member of the Probable Cause Panel which she loved tremendously. As stated by her sister Mikki Thompson, even during her illness, she declared that she would always be a voice for consumers getting what they needed.
Dr. Johnson's passion for youth always linked her in some capacity to investing into the future of our youth. She so diligently served on the State Tobacco Free Florida Coalition Partnership, "Students Working Against Tobacco (SWAT) Advisory Committee". That campaign lead to an in your face response by youth resulting in a significant decrease in teen smoking shortly after the Florida tobacco settlement.
As an educator in Miami Dade County, Dr. Johnson left a legacy, a smile and laughter not to be forgotten. It is most fitting that in her memory the FSRC has created the 
Dr. Ethel E. Johnson Memorial Scholarship
, awarded to deserving respiratory students to promote and enhance the respiratory profession.